The kids are officially out of school and the state is finally beginning to relax the social distancing requirements. It is good to see the warmth of family and friends, the laughter of kids, and the smell of the campfires back on the resort.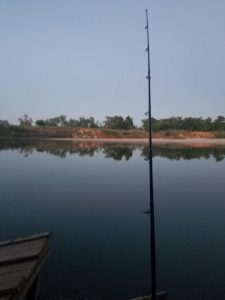 In June we have a Camp-N-Fish Weekend along with our Father's Day BBQ. In July we will have our old-fashioned Independence Day celebration with family games, a cookout & live music. We will also have a Blue Hawaii Weekend for a tropical weekend filled with everything Elvis.
In August we have the Jurassic Weekend featuring a hands-on reptile presentation with "Rainforest Reptile Show" Join us for a team dinosaur dig! Later we have the "Let the Good Times Roll Weekend." Dress in your poodle skirts, bell bottoms, or your sequins for this epic battle of the Campsite Bands Weekend.
Around the resort we have gotten the pool ready for a new season. We don't know when we will be able to open it and keep everyone safe, but it will be open as soon as we can. We also have done a lot of tree trimming throughout the resort. Come spend some much needed vacation time with us this Summer!