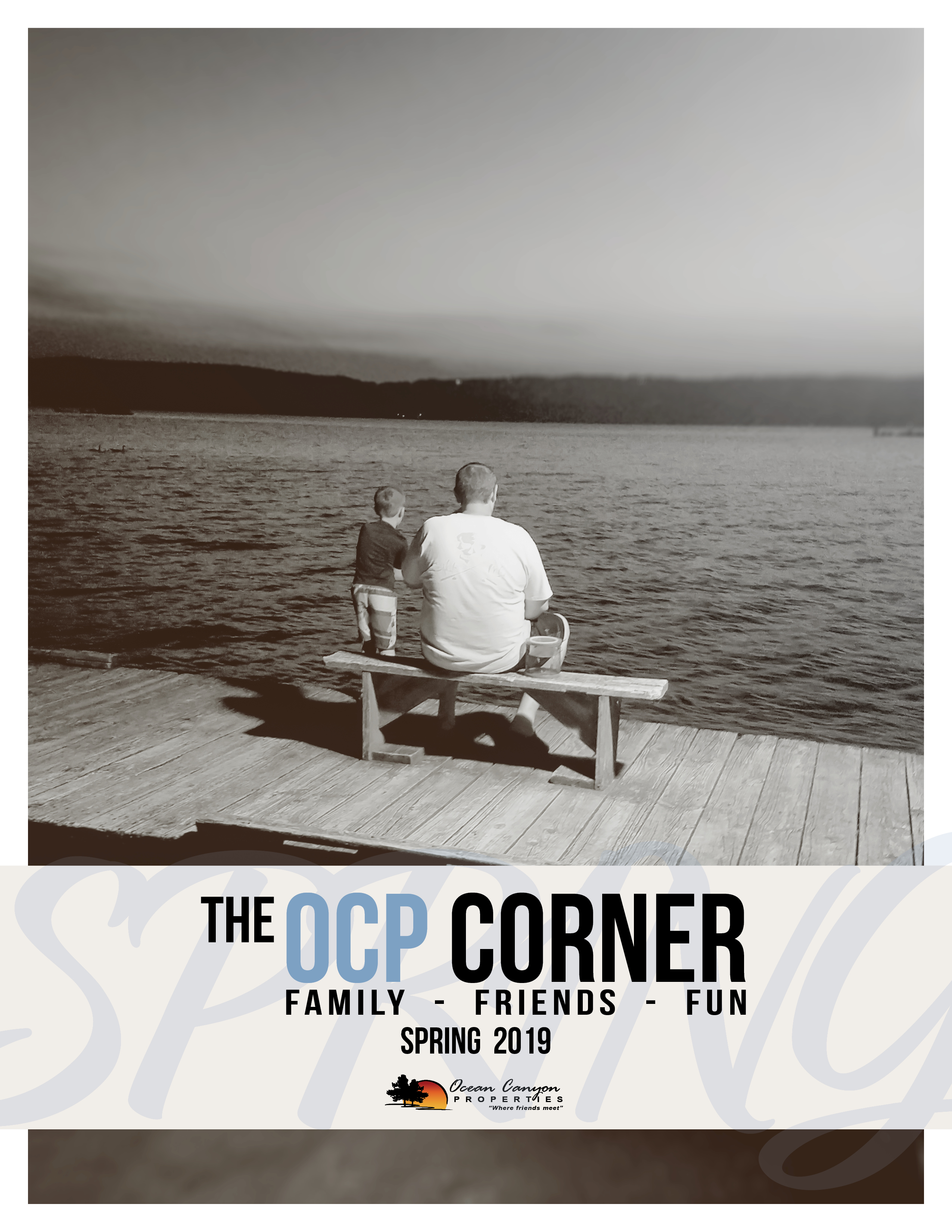 Download the Spring 2019 OCP Corner. Inside you will find:
The latest news from your favorite resort.
Meet our Employee Spotlight, Angelica Smith.
Make a great Lemon Pound Cake from Sweet Amy's Campfire Kitchen.
View the photos from our Photo Competition and learn how you can win the next one.
Plan out your next trip with the activities you want to be at this season.
Download Here