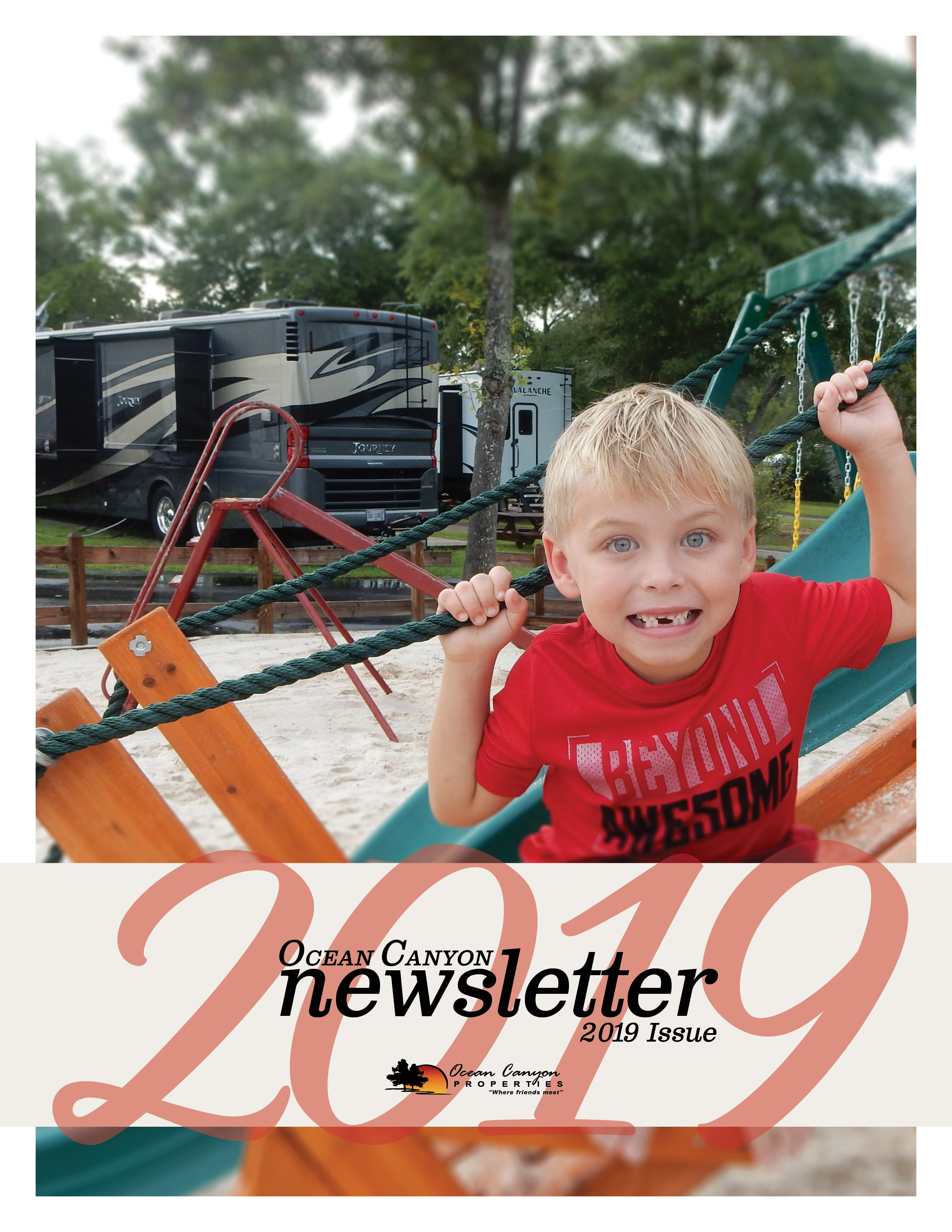 Download the 2019 OCP Newsletter. Inside you will find:
A letter from Mike Pournoury.
New Campfire Kitchen from Sweet Amy P.
Read the latest news from your favorite resort.
Checkout our new mileage chart between resorts.
Print off an activity page for the kiddos.
Print out a 2019 activity calendar for all the resorts.
Download Here