Millwood Landing is a great park for families to relax and have a good time. Hopefully soon we will be able to open our large pool for everyone to enjoy. Until then, the fish are still biting on our private pond or skip down the road to Millwood Lake.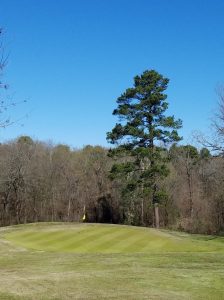 Outside of relaxing by your RV, we have a lot of things for your family to do. We have a wonderfully laid out 18-hole golf course for those who love to play. We also have tennis and basketball courts for you to play on. There is a playground for the kids, plenty of walking under the shade of large pine trees or relaxing while reading a book.
During the last few months we've been busy with updates around the resort. We've been working on the golf course around the spring rains. We've also been repairing the decks around the cabins as well as road work throughout the park. If you are looking for a great place to escape and haven't been to Millwood, come visit us this Summer.