Amanda Bass has been the manager of Millwood Landing for 1 year now. If you've visited the resort you would have seen Amanda checking guests in, helping with housekeeping, or assisting with groundwork. This June will mark her 2 years of being with Ocean Canyon Properties. She started out at Millwood Landing as a front gate employee, in a temporary summertime position. She loved working for a company that makes all their employees feel like family, so she stayed on past peak season.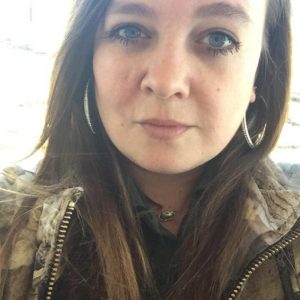 Amanda grew up in Ashdown, Arkansas and graduated from Ashdown High School. After high school she took some time obtaining her paraprofessional certificate. Before coming to Ocean Canyon, she taught special education pre-school children at a variety of schools in the area.
Outside of work Amanda loves to spend time with her family and Dooley, her long-haired dachshund. When she isn't hanging out with Dooley, she and her dad enjoy fishing together. Her great grandfather helped build the Millwood Dam. Amanda loves to visit Charleston, SC for the great atmosphere and nature including the Spanish moss that hangs from the trees.
When visiting Millwood, Amanda recommends visiting the Courthouse. It was built in 1907, making it 113 years old, after Ashdown became the county seat in 1906. The courthouse is on the National Register of Historic Places. Amanda's favorite part of working at Millwood Landing is getting to meet new people from all over. She also loves the family atmosphere of Ocean Canyon and the hard work and dedication of her employees.
When employees that work closely with Amanda were asked, they had this to say about her; "Amanda Bass was Promoted to Resort Manager at Millwood Landing Resort in May 2019, since that time Amanda has been responsible for getting needed renovations to the Bathhouses, Cabins and Cottages. She has had gravel hauled in to repair the roads and worked nonstop on keeping the Park in shape. Amanda has been a great asset to Ocean Canyon Properties. She has put a great team together to assist her on the park." Another employee said that the one word that best describes Amanda is 'welcoming' because she always has a smile on her face, is approachable, and welcoming to everyone who comes to the resort.