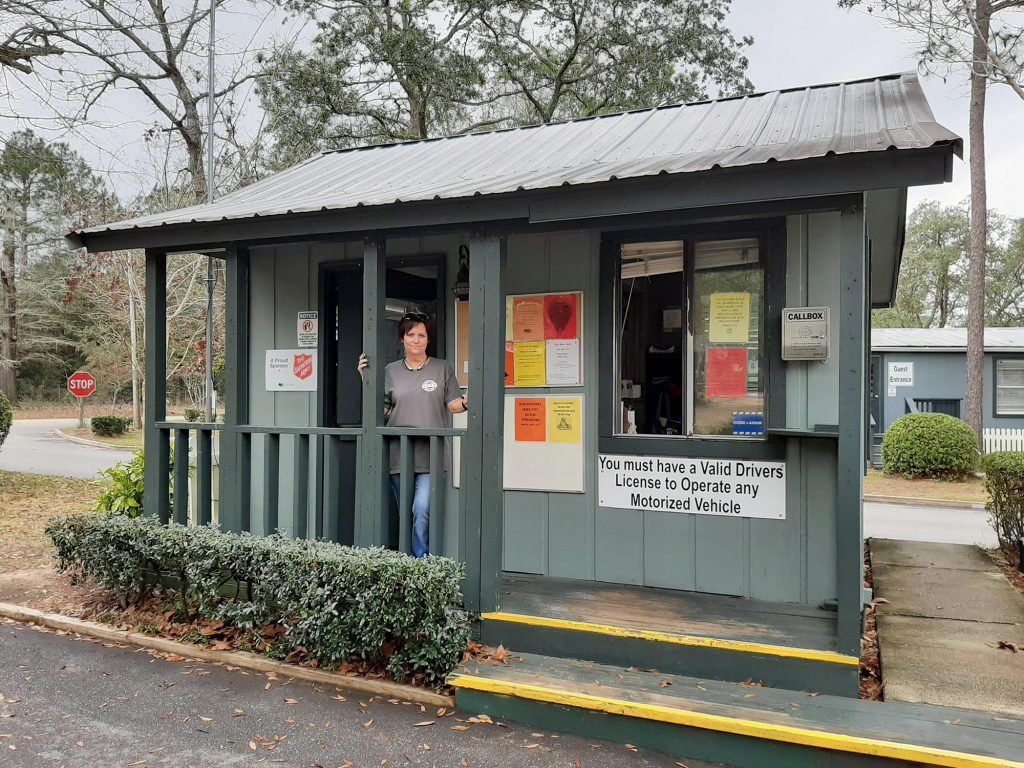 If you have been to the front gate at Styx River, you have surely met Terri Hardy! Her smiling face is the first point of contact for all of our members and guests at Styx River and they absolutely love her! She has been with Ocean Canyon for 7 years and is a very appreciated and outstanding employee who goes above and beyond for the company. She is described by those who know her best as a hard worker who is honest, dependable and friendly with a positive attitude and a great personality!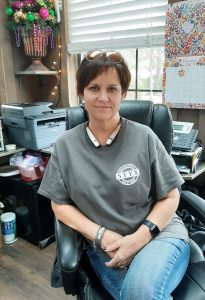 Terri grew up and graduated from High School in Decatur Alabama. She and her husband Justin have been happily married for 23 years. They have two grown sons, Chase and J. T. When asked if she had any grandchildren, her answer was "unfortunately, not yet." Before coming to work for Ocean Canyon, Terri lived in Nashville and worked in records management for a credit union. She also spent some time waiting tables in a restaurant.
Terri's favorite part of her job is getting to interact with the members and her co-workers. She says that it is just like having a second family. She loves what she does and it shows in her work. When she is not at work, Terri can probably be found reading a book or watching something on the ID channel. If the weather is nice, you will probably find Terri and her husband at the beach. They enjoy going to all of the festivals that they can possibly attend. Hawaii was her farthest and most beautiful trip though. The beach is what makes her the happiest and most full of joy. Terri loves spending time with her two fur babies! She has a 7-year-old cat named Mia and a 7-year-old dog named Weezy.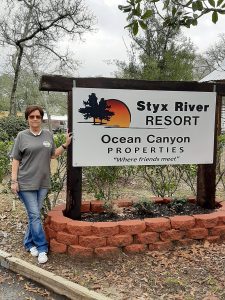 Something that you might not know about Terri is that her Daddy played in a band with Johnny Cash in his younger days and Johnny and his wife, June Carter Cash came to Decatur to see her Daddy once and Terri got to meet them. Wow! Who wouldn't be a little envious of that?
Everyone who works with Terri here at OCP will tell you that she is a great asset to Styx River and that things run a lot more smoothly because she is there. She is a hard worker who is dedicated to her job and to the company! She is loved by all who cross her path.