Carol Guy is an essential part of everyday life here at our Tres Rios Resort. She is a jack of all trades, putting the skills and knowledge she has to use to keep our campers happy and informed about all of our activities and other things to do here at Tres Rios.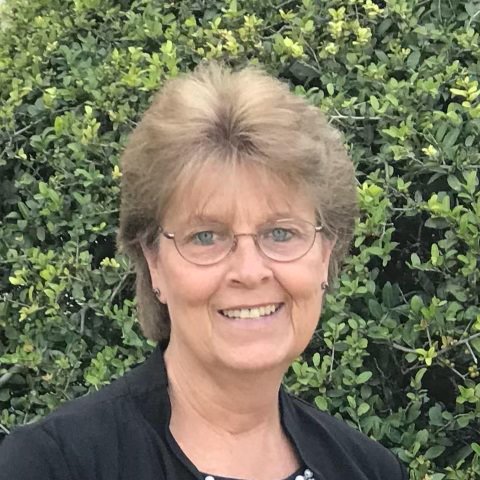 Carol started working with Ocean Canyon around 3 years ago, beginning as a housekeeper until a position came open for our front desk. She brough with her a go-getter, team player attitude and quickly branched out from the front desk to become an all-around asset. She took on the register and assisted with order taking at our restaurant here at Tres Rios, she helped with the activities offered, taught a cooking class, and even made crafts. From picking weeds all the way to escorting our campers to their sites there is nothing that Carol can't or hasn't done.
Carol Loves getting to meet new people here at the resort and being able to converse with them about their lives and travels. As a fellow lover of traveling, exchanging stories with new people is a great joy to Carol. She is always willing to help out whether it be a guest or fellow employee and she is always up for new challenges.
She knows all the ins and outs of the resort and knows just what to recommend to our campers to ensure they can enjoy all we have to offer. She says she always starts by letting our campers know about our onsite restaurant and the delicious meals available there. She lets them in on the local fishing in the river that is always a hit for guests of all ages. She even gives our campers some offsite options for a good time as well, such as the Fossil Rim, the local drive through wildlife park, and Dinosaur Valley, where campers to see the dinosaur foot prints in the river.
Carol brings with her 35 years of experience as a legal secretary specializing in real estate and mortgage banking. She has handled real estate investment purchasing and has authored many articles published in the Real Estate Mortgage Magazine.
While not showing off her many talents at work, Carol enjoys spending her time raising horses. She has raised many cutting horses who have gone on to compete and excel from her loving guidance. She also enjoys raising miniature horses for her granddaughter, some of which have gone on to become therapy horses.
Carol is very family oriented, with two daughters and granddaughter, Taylor, who she says is the apple of her eye and her pride with a heart of gold and a willingness to help anyone who needs it.
We asked Carol what she likes most about her job working for Ocean Canyon and she told us that it was meeting many people from different walks of life. She says being able to share life stories with so many people make her feel that at Tres Rios, everyone is more like family and that it is a place where lifelong friendships can begin.
OCP is certainly lucky and excited to be able to work with her!