Mickey Murdock was born in Albertville, AL on May 4, 1960.  He had two brothers and a sister.  His brothers, Ronny "Chubby" Wayne Murdock and Donny "Rex" Murdock were there with him but his sister, Amy Yolanda Murdock had preceded him in death.  His mom, Lida Mae Berry Murdock, is a "take charge" kind of person and she made sure that everything was done as it was supposed to be done when Mickey passed away on March 5, 2022.  He was a very proud father to his son, Mickey Derek Murdock, and a beaming grandpa to his granddaughter, Evangeline Grace Murdock.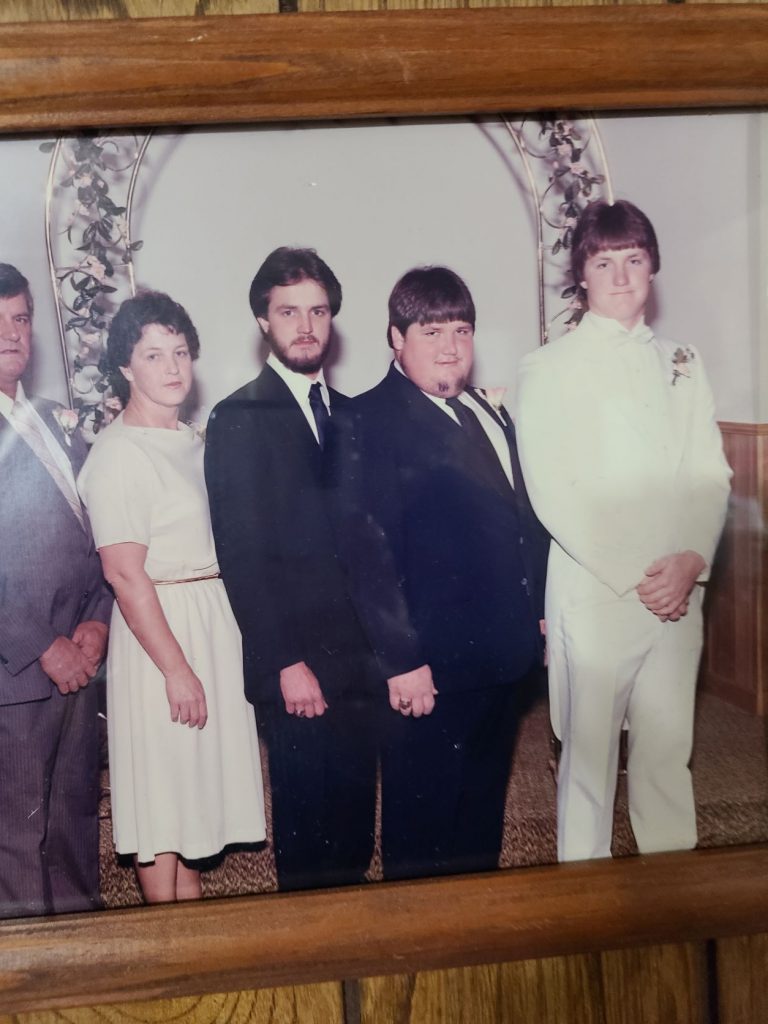 Mickey had a go-getter attitude, and that showed when he started and ran his own company, K & M Electric, for the next 20 years soon after graduating high school. Along the way he met Randy Owen, a band member for Alabama. Mickey worked on Randy's farm for 5 years. With these 25 years of experience, it was a perfect fit for him to come work on an RV Resort. That's when Jean McCardy came into Mickey's life. She was the original owner of Mountain Lakes RV Resort in Langston, AL.
Mike and Peter met Mickey when they started providing sales and marketing services to Ms. McCrady. A friendship was born from then that was strong and unique. Mike and Peter realized the expertise Mickey had with handling operations at Mountain Lakes and asked him to stay on when they bought the resort in 2011. Soon, Mickey was helping with problem solving and assisting with projects at the other OCP resorts. As Peter stated:
"Mickey always seemed to have a solution to keep everyone happy. I am not sure that Mike and I were always happy about some of his solutions, but we soon decided that "Mickey Knows Best". It was Mickey's special gift of keeping our members and employees happy that led me to start calling him "The Mayor of Mountain Lakes". He always had a big smile whenever I referred to him as Mayor."
Mickey loved working with everyone at OCP. He also loved spending time with the members and always let everyone know he was there for them. He contributed so much to OCP's success that we wouldn't be able to list it all here, but the staff has always appreciated his hard work and dedication. Another trait we absolutely loved about Mickey was his sense of humor. He made us laugh, even in a tough situation!
"He was my country cousin." ~Peter Graffman
"What can I say that everyone does not already know? Mickey poured his heart and soul into his work. He truly loved his family and Ocean Canyon Properties. When dealing with Mickey these last 11 years, he was straight up, witty, and always spoke his mind: very loyal and a heart of gold. Mickey was "ONE OF A KIND", what you saw is what you got. I will always treasure the friendship and time that we had together. I think of this quote when I think of Mickey. 'When someone you love becomes a Memory, that Memory becomes a Treasure.' RIP my friend. You are and will continue to be a Treasure to all of us." ~ Sheraye Cox
When asking people about their time with Mickey, one of the things that came up was food. Mickey loved to eat and didn't mind being on the road if he could find a good steak. Many memories were made with Mickey while eating. He'd always have some story he wanted to share and everyone loved to listen.
"He was a very loyal friend and mentor to me. He will be missed." ~Renea Daley
Here is a classic story about Mickey.
"As I write a short story about Mickey, Y'All have to remember that there are many stories I have but only a few I may put on paper. We are heading to Tres Rios from Mountain Lakes. As we approach Tuscaloosa, Alabama Mickey says "Boys take your shoes off. We are entering holy ground.' Within minutes of that statement the blue and red flashers were in the mirror. He was getting pulled over. The officer approached the truck and said Mickey was speeding. Michkey said 'I was keeping up with the flow of traffic.' The officer replied "Ever heard of the pick of the draw? I'll be right back." After listening on about never getting a ticket, here returns the officer with one in hand. I suppose in Mickey's defense he was only trying to return a text, email, or telephone call when he got pulled over. Busted Mickey! He received a ticket for 75 MPH in a 45 MPH work zone with workers present. Oh well. The only thing I heard from Mickey was 'Here I'm getting a ticket and Burnham wants to take a picture of the state trooper.' We were pulled over leaving Tres to come home with a new truck, new track hoe, and untagged trailer. No paperwork for any of it. No tickets, most have been just a 'Have a great day.' From Texas' finest. ~Lynn Burnham
Many relationships were built over the years that Mickey worked at OCP so we couldn't highlight all of them. One special relationship though was between Mickey and Renea. They were promoted to Director of Resort Operations and Assistant Director of Resort Operations respectively. The two of them were in tune with each other even when they didn't agree on something. They made a dynamite pair that benefitted OCP in numerous ways. Both said they were "brother and sister" and their bond was that strong. When Mike passed away in May, 2020 Renea called Mickey and asked him what to do. He replied:
"Put your big girl panties on and go to work."
That was classic Mickey. In a final statement as we reminisce, we would like everyone to hear from Mickey. This is what he wrote before he passed away.
"People have thought I might be mad at God…lord no. The Lord's been good to me. I know where I'm goin' when this is over, I got a house to come to where Mama will cook for me and do anything I ask her to. Well, Cubby and Rex would too. I got a son that I'm proud of, a healthy grand baby, and friends…lord, I got friends all over this country that I could call and they would come if I needed 'em. Yeah, the Lord has been real good to me." ~Mickey Murdock
I look back over my life-so many times
Oh, the Lord has been good to me
In spite of my failures-blessing I can't deny
Oh the Lord has been good to me
My time here is over, I look toward the sky
Sweet loved ones are waiting up there by His side
As you leave here today-the thing I want you to see
Oh, MY Lord has been good to me
We were so lucky and blessed to have had this special man in all of our lives. His legacy will live for many years to come and we know he is looking down on us and grinning his special grin.