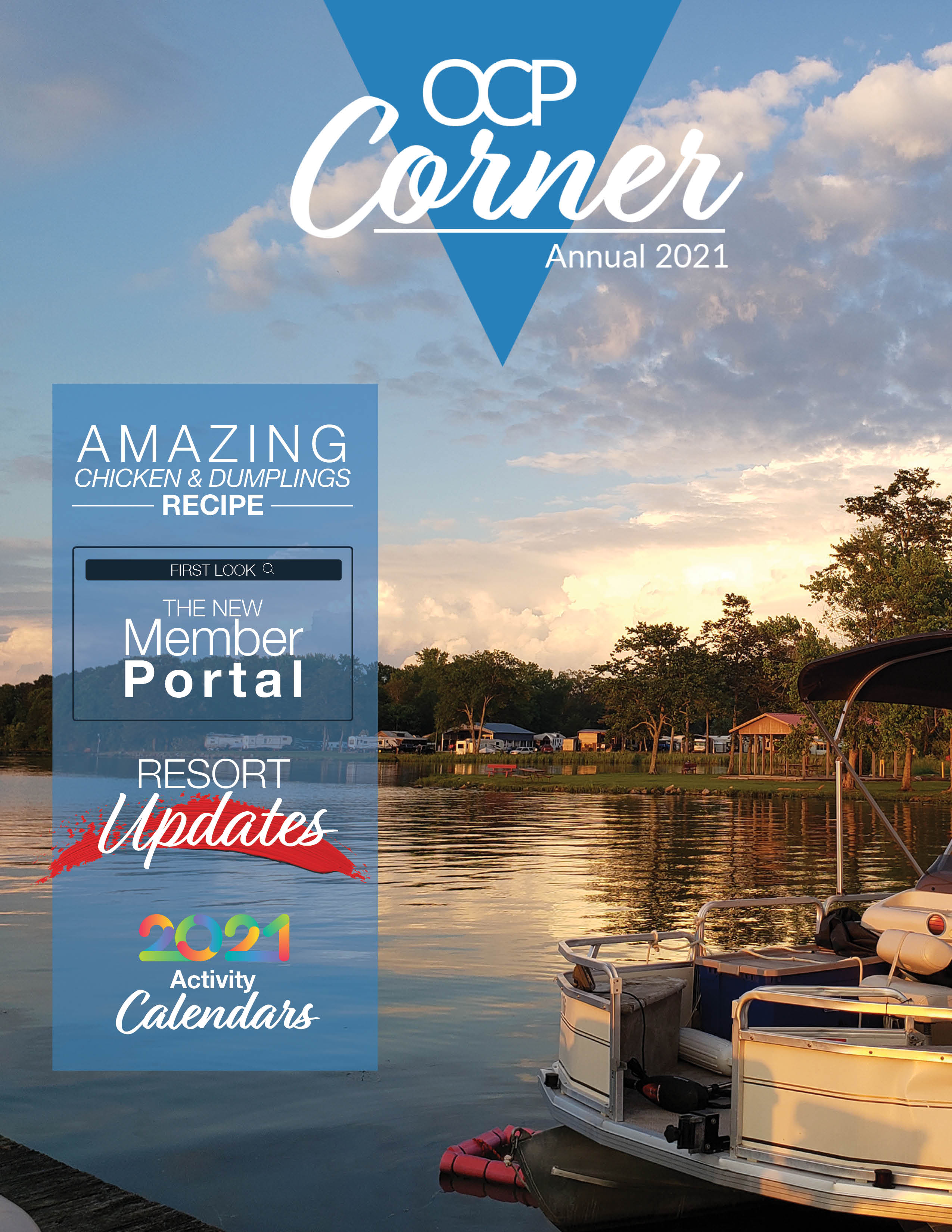 Download the 2021 Annual Newsletter!
Special Note from the President.
Read the latest news from your favorite resorts.
Cook up the best Chicken & Dumplings with your crockpot.
Get to know Petra Reynolds through our Employee Spotlight.
Print out the 2021 activity calendars for all the resorts.
And Lots More...
Download Here!