After being locked indoors, it seems that the smallest of things now catch our attention. The irises are blooming, the trees are full of life, and families of all ages are beginning to return. Summer in the Ozarks is here, and we couldn't be more excited.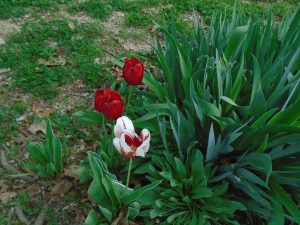 There will be plenty of activities at The Ridge to make your summer vacation one to remember. Bring Dad out in June for our Father's Day Celebrations. Our S'more Summer Still Ahead & Campfire Fun weekend in July will be a blast. After all that fun, enjoy some down time during our Last Free Weekend Movie Marathon weekend in August.
Just because most people have been trapped inside doesn't mean we have to be. The Family Lodge porch has been spruced up with new lattice and paint. Many of our picnic tables have received repairs and multiple buildings around the park have been power washed. Site grading and leveling is currently underway and soon we will begin painting the outdoor pool.