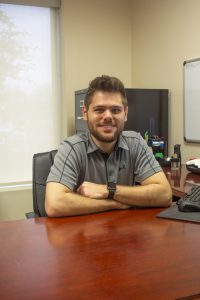 David Howard is an integral part of OCP's accounting department. He has been with the company for 3 years. Before working with OCP, he spent some time working at a local country club as ground maintenance. Davey, as he prefers to be called, is a native of Texarkana, TX. After graduating from Pleasant Grove High School, he went on to graduate from Texas A&M-Texarkana with a degree in accounting.
Growing up, Davey enjoyed hanging out with his friends and playing Little League Baseball, along with basketball and football. In high school, he played both offensive and defensive football and was also a point guard on the basketball team. He also competed in UIL, both in art and accounting. And we all know where his UIL accounting experience landed him, right here with us at OCP!
In college, he participated in competitive recreational flag football and his team won a lot of regional and interstate competitions. When Davey is not at work, he enjoys watching sports. He is a big Dallas Mavericks and Cowboys fan. He loves being outside and getting in touch with nature. Davey is also an avid artist who likes to sculpt and sketch.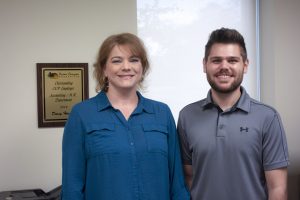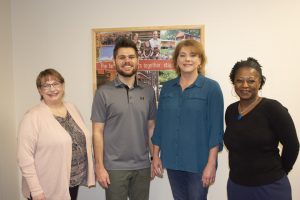 A lot of our members have talked with Davey to help them with their storage questions and extended stay payments. Davey works well with the accounting department here at OCP. He and the rest of the team do a great job at keeping the financials in perfect working order, ensuring that everything flows smoothly. He also stays in close communication with the gates at all the different resorts helping them with billing and storage.
Davey's favorite part of his job here at OCP is figuring out how to make things easier and better for the company. He also likes to foresee future problems and head them off before they occur. He is a problem solver. Ocean Canyon Properties is lucky to have Davey as a part of their team. He is dedicated and professional, always adding to the growth and well-oiled machine that is Ocean Canyon Properties accounting department.