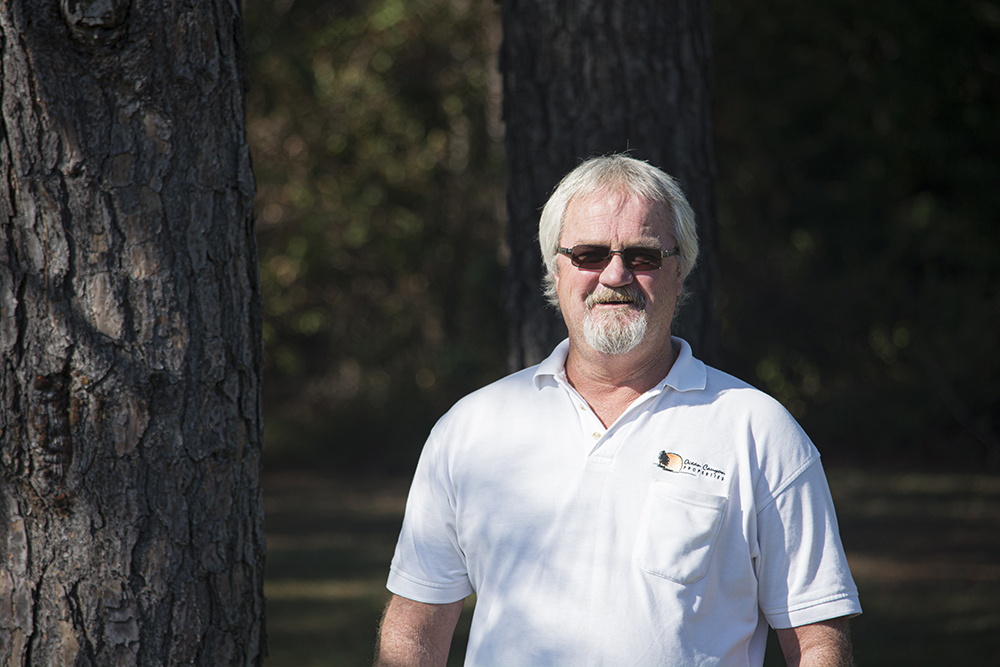 After spending well over a year, helping update capital improvements across many of the Ocean Canyon resorts, Mike Pournoury was able to convince Mickey Murdock to return to the position he once held for 8 years as resort manager of Mountain Lakes RV Resort. Within a few weeks, Mickey stepped up to the plate yet again and accepted the position as resort manager at Styx River RV Resort as well.
Mickey grew up just 5 minutes down the road from Mountain Lakes RV Resort in the small town of Grove Oak, Alabama, with a current population of only 260 people. In the 70's, this town was the center of a small farming community and had its own cotton gin, a couple Baptist Churches, and was surrounded by forests and farmland.
In high school, Mickey preferred to spend most of his days outdoors. He attended Fyffe High School, where he was a sharp shooter on his basketball team. In 1978 he graduated from High School and set out to make something of himself.
In the 90's, Mickey decided to start up his own electrical business. After several years of running his business, he decided to sell. Just before working with Ocean Canyon, Mickey was working personally with the lead singer of Alabama, Randy Owen. Randy owned a large farm and cattle ranch called Tennessee River Music and brought Mickey on to manage it.
In July of 2009, he made the decision to become the resort manager of Mountain Lakes RV Resort. Instead of wiring homes and wrangling cattle, he now wires cabins and herds RV's! He really enjoys seeing the families on the resort enjoying themselves and creating lasting memories. One of his favorite things about being the Resort Manager is getting to play a part in our member's happiness and enjoyment at the resorts.
Outside of being a resort manager, he runs his own small farm. With a few pigs, hogs, goats, and occasionally a few chickens, he enjoys kicking back and relaxing from a long week's work. Often, he is caught relaxing and watching Alabama Crimson Tide Football.
Mickey works with a couple of great teams at Mountain Lakes and Styx River. He believes that the best quality of his teams is their ability to help members have a great time and that they are always friendly with all the members and guests. When complimenting the staff about their friendly attitudes and free spirits, they simply say, "Attitude reflects leadership, and we have a wonderful leader showing us the way!"